2D Animation . The Base Of Whole Animation & Cartoon Industry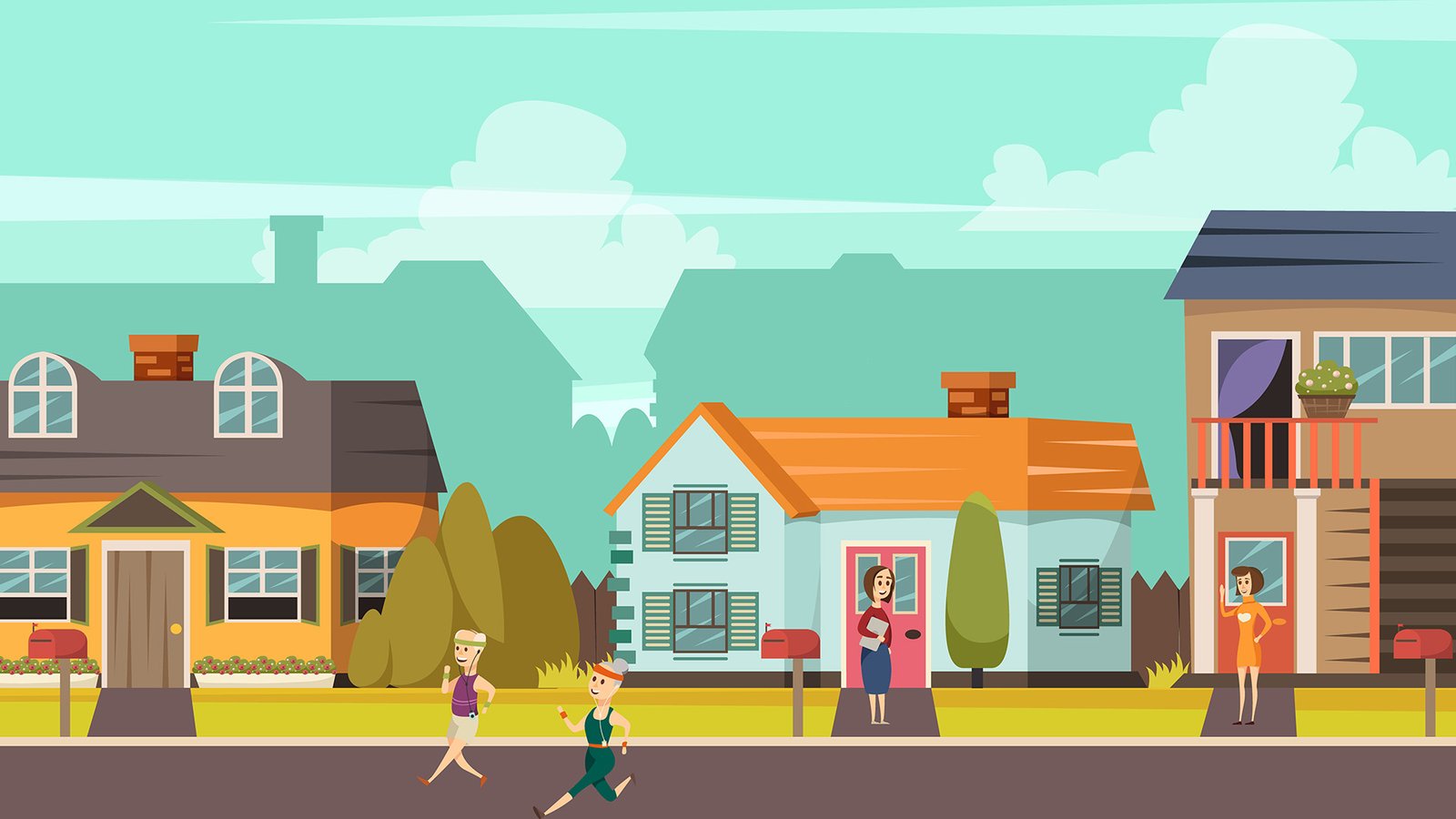 The practise of animating in two dimensions is known as two-dimensional animation. This encompasses the settings, monsters, effects, and characters.
When various drawings are placed in a time-based sequence, the appearance of movement is produced. Typically, 24 frames make up one second of time. The number of distinct drawings in a second of animation (24 frames per second) can range from two to as many as 24 depending on the type of animation used. Traditionally, animation is produced using the "2s" method, which involves drawing every 12 frames. As a result, 2D animation has a distinctive aesthetic and artists may cut production time and expenses.
Although this method is occasionally referred to as "traditional animation," modern 2D production has advanced from pencil and paper hand drawing to the use of digital techniques with programmes like Toon Boom Harmony or Adobe After Effects. In this course Foundations of 2D Animation, you may learn more about the fundamentals of 2D animation.
The popular and versatile medium of 2D animation is experiencing a huge resurgence. It is frequently used in TV shows, video games, movies, commercials, mobile apps, and websites. Two well-known television programmes that use 2D animation are Rick and Morty and F is for Family. On social media platforms like Snapchat, 2D animated shows with brief 1-3 minute episodes are being introduced. The popularity of 2D platform video games like Cuphead has even recently increased.
Even if you don't immediately realise it, animation is used for everything online (commercial, entertainment), according to Scott Claus, a 2D Animation Mentor at CG Spectrum. The medium is quickly changing. Animation on television has become very popular, and streaming providers are always looking for fresh material.
The need for 2D animators who can produce interesting and compelling material has increased dramatically during the past ten years. There is a demand for talented and motivated artists who are passionate about motion graphics and are proficient at producing unique and compelling content.
What does a 2D animator do?
By having their characters, objects, and backdrops move in a two-dimensional space, 2D animators present stories or messages.
In addition to sketching, they must be skilled storytellers. Through the engaging movement of characters, they are in charge of effectively conveying a tale or message to the audience. (Those who are interested in working in 2D animation should familiarise themselves with the 12 Principles of Animation, which are discussed in great length in our courses.)
Even if computers are used for the majority of the job, being able to use classic hand-drawn approaches is still a useful talent.
Additional duties could consist of:
designing in sketches
making character designs
drawing up storyboards
putting special effects together
Cartoonish scenes
switching between backgrounds
Pre-production, production, and post-production are the three sections of the production pipeline, of which this job is but one:
When a project is in pre-production, it is still in its early stages. The team may be developing the plot and the characters, writing screenplays, recording dialogue, storyboarding, setting the background, and animating the characters.
Animators give their characters and objects movement during the production stage in order to give them life. The figures are then painted over the proper backdrops using "digital ink and paint" and colouring.
The process of adding sound and editing in the last stages before the project is exported in its final format ensures that it looks professional and flows smoothly.
Strong interpersonal and communication skills are a requirement for animators because they frequently collaborate with other individuals depending on the project and the size of the studio or agency.
Career Opportunities In 2D Animation ?
Animation is a very wide field, and because of this, animators can choose to work on movies, TV shows, video games, as well as for production organisations and advertising firms that create 2D content for commercials, mobile apps, and websites.
It's crucial to understand that you won't inevitably become a "animator" if you study 2D animation. In this field, there are several different job categories. And because technology is developing so quickly, new occupations are constantly being created.
Some of the many different roles include:
Animator
Animation Supervisor
Animation Director
Games Developer
Character Designer
Storyboard Artist
Illustrator
Graphic designer
Motion designer
Additionally, if they so want, 2D artists can switch to 3D (Read: What is 3D Animation?) although it can be more challenging to do the opposite. Discover the variations between 2D and 3D animation.
Which 2D Softwares Are Needed ?
There is a variety of software available. However, if you want to work as an animator professionally, learn how to use the same programmes that well-known studios do. You will have a better probability of landing a job.
Students at CG Spectrum utilise Toon Boom Harmony to study animation. Mike Wiesmeier, who used Harmony while working on F is for Family, calls it "amazing software." "Everything but editing is possible in it. rough colouring, effects, and animation Sparks in the air can be animated and made to glow. Since it's a node system, what you're building is readily visible. Harmony is widely used in projects and is the best in the business.
Software commonly used by professionals include:
Toon Boom Harmony
Toon Boom Storyboard Pro
Adobe After Effects
Adobe Photoshop
Flash
Encore
Even while learning new software can occasionally be intimidating, it becomes much simpler to apply your knowledge to other programmes after you get the feel of one. Most software, including Toon Boom and Adobe, has free trials available. Discover more information on the top 2D animation programmes.
What are the salary expectations?
For entry-level positions, the expected income ranges from $43,000 to $74,000 USD on average. Experience, geography, and industry all affect salaries. Senior and technically skilled animators might be able to go beyond and beyond that range given their years of training and expertise.
Annual Animator Salary Averages
| | | |
| --- | --- | --- |
|   | Entry Level Average | Mid-Level Average |
| US (USD) | 43,000 | 74,000 |
| Canada (CAD) | 35,000 – 50,000 | 59,000 – 77,000 |
| Australia (AUD) / New Zealand | 48,000 | 50,000 – 95,000 |
| UK (GBP) | 24,270 | 36,000 – 47,500 |
Note: These salaries can be significantly higher than the given averages and are based on the seniority of the post.
Sources: Graduate Careers Australia, Payscale.com, Glassdoor, The Globe and Mail, prospects.ac.uk, gameindustrycareerguide.com, neuvoo.ca, graduate-jobs.com, ziprecruiter.com, Indeed.com, Australian Bureau of Statistics, Statistics Canada, adzuna.co.uk, cwjobs.co.uk, LinkedIn, instantoffices.com.
Mike thinks that although 3D isn't going anywhere, a trend towards more 2D is now taking place. There is still a place for 2D, as seen by the recent accolades given to Mary Poppins Returns and Rick and Morty.
Audiences are reacting to artists' ongoing pushing of the envelope and experimentation with novel styles and effects. The demand for talented painters will increase as the medium develops.
Everything at The Walt Disney Studios was done on paper when Mike first started working there. I had never even considered drawing on a screen back then. Now, to test my animation, I sketch on a screen and press the play button," he recalls.
According to Mike, technology, particularly Toon Boom Harmony and Storyboard Pro, which mimic working on paper, has made this possible. You can accomplish all of your goals on paper, but better,' claims Mike. "The actual engine of this renaissance is the time that today's software saves you. Because of how quickly technology is evolving, there are employment opportunities that are beyond your wildest dreams.
Ready to Become a 2D Animator?
At CG Spectrum, a Toon Boom authorised training facility, you may receive one-on-one mentoring from former Disney and DreamWorks animators! Along with mastering 2D's technical talents, you'll acquire priceless business concepts and practical work skills that aren't taught in textbooks. The career development services (portfolio/CV evaluations, job notifications, and access to special recruiting events) and outstanding peer and mentor communities are all included in the courses, in addition to personalised industry professional mentoring! Enrol right away to convert your passion for the arts into a career!
What is the best 2D animation software?
Animation is utilised pretty much everywhere, from movies and video games to advertisements and educational materials! Particularly 2D animation has been around for a century, but as animators develop new techniques and blur the boundaries between 2D and 3D, it is currently becoming more sophisticated. Being an animator today is thrilling!
Here are 7 of the top 2D animation software packages, both free and premium, if you're eager to get started with 2D animation.
Toon Boom Harmony is an essential animation tool whether you want to make narrated animations for movies, the web, or television. In addition to The Simpsons, Rick and Morty, Futurama, Bob's Burgers, and Klaus, Toon Boom is a paid piece of professional software.
The software is difficult to master, but once you do, you can use its sophisticated features to make some truly interesting animations. We cover it in our 2D animation course because it's the technology that many firms favour.
An additional feature of Synfig Studio is:
layers of all kinds, including geometric, fractal, gradient, and others, allowing you to make both straightforward and intricate animations.
An animation cut-out system using bones.
Additionally, you can create your artwork outside of Synfig and import it there.
By simply hitting the record button and moving your object, animation can be done quickly.
A seamless soundscape.
The drawback is that there aren't as many online tutorials explaining how to utilise the software for beginners.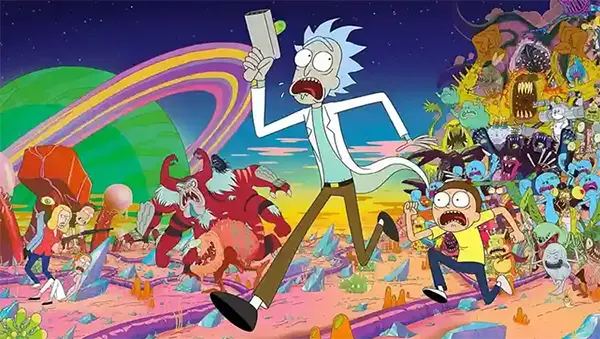 Rick and Morty was animated using Toon Boom 2D animation software
Synfig Studio is a cross-platform programme that is free. Because it is a front-end and back-end application, you may make your animation and then render it in the back-end.
The software Synfig Studio comes in two variations. One is a beta version, and the other is a finished product. The stable version has been improved with features that make it suitable for usage by novice animators. Advanced users have the option of switching to the development version to try out the newest features.
Synfig Studio is ideal for use by a solo artist or a small team of artists. It speeds up animation creation by use of digital tweening and sprites in place of traditional tweening.
An additional feature of Synfig Studio is:
layers of all kinds, including geometric, fractal, gradient, and others, allowing you to make both straightforward and intricate animations.
An animation cut-out system using bones.
Additionally, you can create your artwork outside of Synfig and import it there.
By simply hitting the record button and moving your object, animation can be done quickly.
a seamless soundscape.
The drawback is that there aren't as many online tutorials explaining how to utilise the software for beginners.
2D animation filmmaker & CG Spectrum mentor Sykosan shares what it was like to direct and animate Katy Perry's Cry About it Later music video.
Cross-platform open-source software called Pencil 2D animation has many features and supports sketch ink and paint.
Pencil 2D's original release was nearly ten years ago, and the programme has advanced significantly since then. You may make some unique projects with the help of the extra features, such as colouring options, and the more contemporary UI.
Pencil 2D still uses traditional animation techniques and does not support tweening, which is the process of adding frames in between keyframes to produce more fluid, seamless movement. Nevertheless, it is highly adaptable, and after learning the keyboard keys, you will be making cartoons in no time.
User interface that is as simple as possible so you can focus on animating rather than which tab to click next.
Raster and vector workflows allow you to simultaneously sketch, ink, and paint.
By importing photos onto frames, you can build new layers by using the Tagged Image File Format (TIFF), which is supported.
OpenToonz features include:
Free and open-source for usage in projects both for profit and nonprofit organisations.
Suitable with TWAIN specifications.
Works with raster and vector pictures alike.
4 different types of scanning are supported, and scan settings can be saved for later use.
Another open-source software alternative is OpenToonz. It is Toonz's free version, which was utilised in significant works like Princess Mononoke from Studio Ghibli.
OpenToonz is excellent to use, just like the premium version. It offers various features (dynamic palette, tweening colouring, bitmap tools, etc.) and mixes traditional drawing and 2D animation.
For novices, OpenToonz is a nice animation programme. Simply scan a drawing to bring it to life. Additionally, you can use artificial intelligence to adjust picture styles and plug-in SDK effects.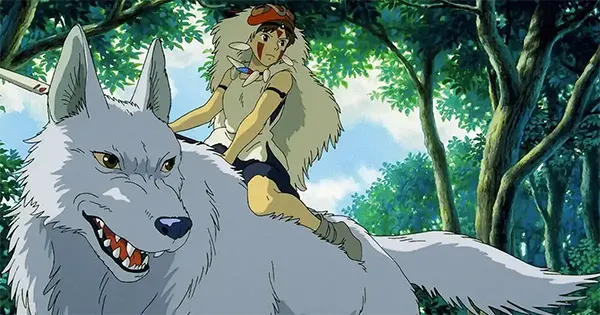 SO WE HAVE BROUGHT FOR YOU A WEBSITE DESIGNING COURSE WHICH HAS BEEN PREPARED WITH THE EXPERIENCE OF 11 YEARS.